Madonna Cast Lourdes in W.E., Then Cut Her
"She took it like a champ."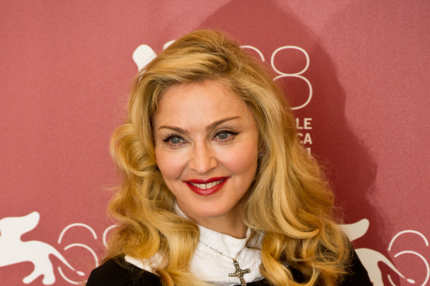 Madonna's new film W.E. almost became a family affair. The Material Girl tells MTV's Josh Horowitz that she cast her daughter Lourdes as the younger version of Abbie Cornish's character, though her nepotistic impulse didn't quite pan out. "I just kind of dragged her in at the last minute," confessed Madonna. "It was quite unfair of me, what I did and what I asked her to do. But she was really great, and then I ended up cutting her out of the film. Ruthless, I know." Fortunately, Lourdes remained unfazed, according to her mom: "I said, 'Sorry babe, you're on the cutting room floor.' She took it like a champ." Yeah, but you're definitely getting hydrangeas for your next birthday, Madge.