Michael Bay Casts Anthony Mackie As Bodybuilder
In <em>Pain and Gain</em>.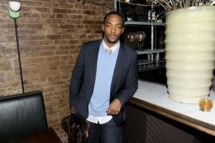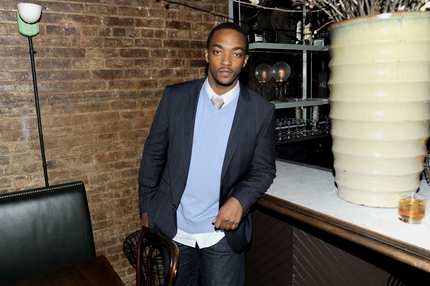 Michael Bay continues to fill out his bodybuilding black comedy Pain and Gain, and the girthy biceps of stars Mark Wahlberg and Dwayne Johnson have nothing to fear from the rest of the cast so far. In addition to previously set co-stars Rob Corddry and Ed Harris, Variety reports that Bay is in talks with Anthony Mackie to play a bodybuilder in the film, though the slim Mackie's not exactly known for his physique. (Kellan Lutz must be seething right now!) Anyway, this is still a good thing because (1) Anthony Mackie is great, and (2) This will give Mackie more chances to compare his co-stars to tasty desserts, as he did when he told us Ryan Gosling was both a "delicious petit four" and a "vanilla mocha fudge blossom." Is The Rock two scoops of Rocky Road, slathered in caramel? Is Mark Wahlberg a sizable slice of Boston cream pie? Can't wait to find out!