Mira Sorvino Joins CBS Pilot
From Jerry Bruckheimer.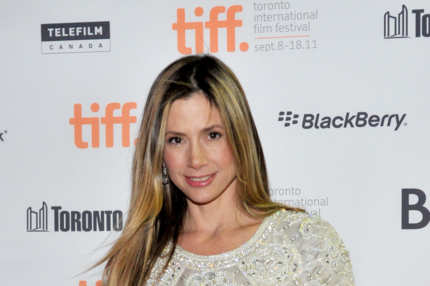 Mira Sorvino has been cast as the lead on Trooper, a Jerry Bruckheimer-produced pilot for CBS, Bruckheimer announced on Twitter this evening. The show is about a no-nonsense mom who becomes a New York state trooper, which is only marginally better than a show about an all-nonsense trooper who becomes a mom. (Blooper? We're just spitballing.) It's Sorvino's first show and Bruckheimer's, oh, 9,000th? Time to enroll in a frequent producer program so you can earn loyalty points every time you produce a procedural, Jerry.