Could NBC Be Ready to Double Down on The Voice?
Xtina all year round!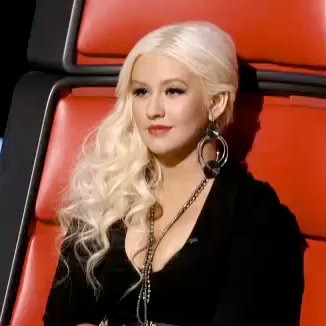 Crazy rumors have become something of a trademark in the world of TV singing competitions: Mariah is doing The X Factor! No, wait, Katy Perry is doing American Idol! We here at Vulture try not to get too caught up in these behind-the-scenes machinations because oftentimes, the rumor mill is the work of agents for various artists who are trying to position their clients for possible gigs. That said, sometimes these rumblings turn out to be true, and we heard a rumor today about The Voice that seemed plausible enough to at least mention. Specifically, our spies say NBC may be thinking about expanding The Voice to two cycles per season, with Christina Aguilera involved in both.
As our sources hear it, Cee-Lo Green, Blake Shelton and Adam Levine are up for joining Xtina for a single edition of The Voice each calendar year, but may not have the time to commit to two cycles. To keep the show going year-round, then, our spies say that Peacock brass and producer Mark Burnett have discussed the notion of bringing on a trio of new judges to join Aguilera in rendering verdicts for a second cycle. This rumor comes as The Wrap is reporting that Aguilera has agreed to do another cycle of The Voice and that her contract specifies she'll appear on the show this fall. NBC isn't commenting, but an insider says our scenario is "way too premature" and noted that no firm decisions on the show's future have been made. For one thing, NBC probably wants to see how season two of the show holds up once the glow of the Super Bowl fades before it decides to take the very risky step of ordering a second edition. It's also worth keeping in mind that, with Simon Cowell scouring the planet for new X Factor judges, NBC (and those tricky talent agents!) may not mind if the world thinks it's planning to clone The Voice, even if it's not. The reason: Even the possibility of another contender could drive up the cost of any superstar talent Cowell might be trying to lure. Whatever happens, all we ask is that either Fox or NBC hire at least one judge willing to tell finalists when they're really awful.