See Why Meryl Streep Is the Red Carpet's Most Notorious Kissing Bandit
See how the Iron Lady has had her way with Sandra Bullock, Pierce Brosnan, and more.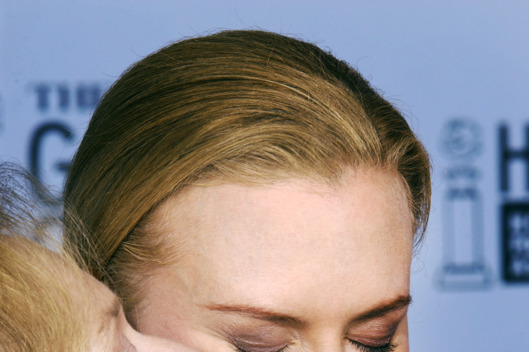 Fact: Meryl Streep is a fox. After we saw the image of Meryl sharing a moment with Barack Obama, we realized this woman could get just about anybody ... and she has. Meryl is like Hollywood's captain of the high school football team: She's made out with all of the hottest cheerleaders, all on the red carpet. She's planted one on Ralph Fiennes, Nicole Kidman, and Kevin Kline. She and Sandra Bullock shared an onstage kiss that would make even Britney Spears blush. She's even had to dodge a few unwanted celebrity lips — and it's all happened in front of a row of cameras. Click ahead to see Meryl Streep's best red carpet make-outs.
BEGIN SLIDESHOW