Shailene Woodley Has No Regrets About Wearing Those Toe-Shoes
"I would do it again in a heartbeat."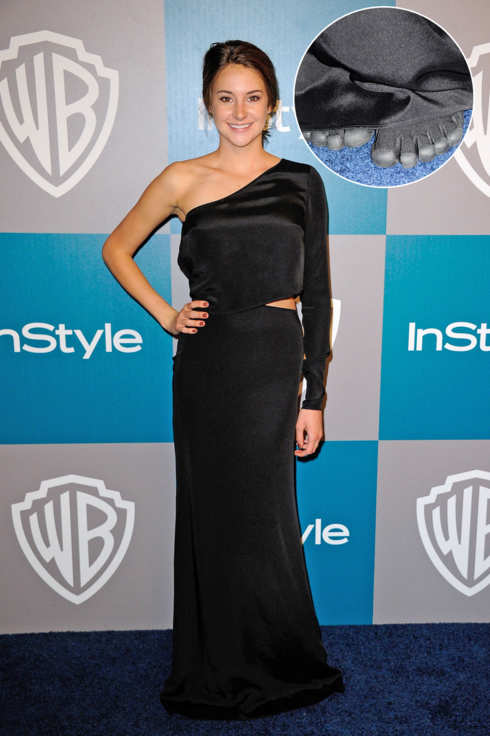 Shailene Woodley took a lot of criticism from the fashion press for wearing five-toed shoes (pictured) to a Golden Globes after-party last month, but when we caught up with Woodley last night, she shrugged it all off. "I would do it again in a heartbeat," she told Vulture at Brad Pitt's Make It Right auction. "I got them from REI, and if people spent as much time thinking about the genocides going on in Africa and around the world as they do the shoes that actors wear to after-parties, the world would be a much more peaceful environment." Woodley confessed that she doesn't pay too much attention to the headlines about her, so she missed the recent joke from her The Descendants costar George Clooney that he hoped to adopt Woodley "because she's 20 and smart, and I figure she has a big career ahead and can support me." Yelped the actress, "What? I hadn't heard this until just now." Not that she's opposed to the idea! "If George Clooney adopted me, I would be the most brilliant human being on the planet, because he is so frigging smart. I would know everything there is to know about politics." She laughed, then added, "And I would live in Italy."