Shakira Safe After Vicious Sea Lion Attack
And now she has some penguin friends.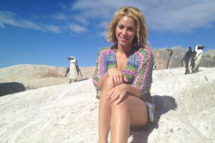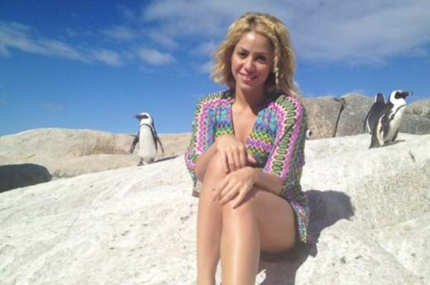 Vulture really cannot improve on the Facebook post "Special Report: Attacked by a Sea Lion," written by Shakira herself, so let us go ahead and direct you to the source material. "This afternoon I happened to see some sea lions and seals." (Shakira was on vacation in Cape Town, South Africa.) "I thought to myself how cute they were so I decided to get a bit closer than all of the other tourists and went down to a rock trying to pet them doing a baby talk while taking pictures ... Suddenly, one of them jumped out of the water so fast and impetuously that it got about one foot away from me, looked me in the eye, roared in fury and tried to bite me. Everyone there screamed, including me. I was paralyzed by fear and couldn't move, I just kept eye contact with it while my brother 'Super Tony' jumped over me and literally saved my life, taking me away from the beast." Shakira goes on to hypothesize that the sea lion confused her BlackBerry with a fish. She posted photos of the bite, too, and then she made friends with some penguins. (See above.) Happy ending!