Smash's Megan Hilty Lands a Real-Life Marilyn Role
In <em>Gentlemen Prefer Blondes</em>.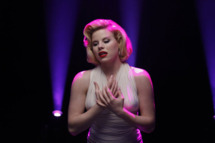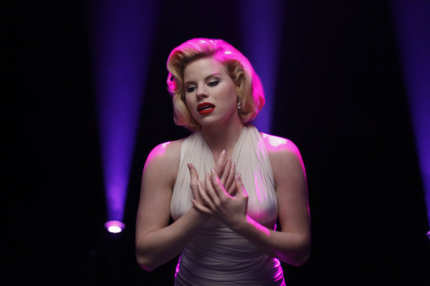 On NBC's upcoming musical-within-a-TV-show Smash, Megan Hilty plays one of the two women vying for the role of Marilyn Monroe in a musical about the actress. In real life, Hilty just signed on to play Loreilei Lee, the role made famous by Monroe, in a New York City Center revival of Gentlemen Prefer Blondes. (The show opens in May.) So, for those of you keeping your Smash meta lists going, that's an actress who's trying to play Marilyn Monroe in a musical on a TV show landing a role played by Marilyn Monroe on the screen in a play. Okay, and we've all earned a musical break. "Diamonds Are a Girl's Best Friend," as performed by Marilyn herself. Enjoy.