Spike Jonze Film Entices Carey Mulligan, Amy Adams
And Samantha Morton.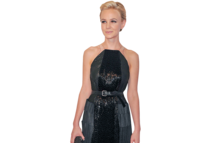 With the latest iteration of the iPhone, you can choose whether to turn on Siri, but can she turn you on, too? That's essentially the premise of Spike Jonze's new, self-penned film, where Joaquin Phoenix falls for a helpful, feminine computer voice. (Don't confuse this with another recent movie Jonze was attached to, a Charlie Kaufman comedy about world dictators.) We're not quite sure who'll be playing Phoenix's mechanical love, but Deadline reports that a trio of top-shelf actresses are circling roles in the project: Carey Mulligan, Amy Adams, and Samantha Morton. Good cast. Play some Coltrane!