Tom Jones Is Jack White's Newest Best Friend
Hear their collaboration, "Evil."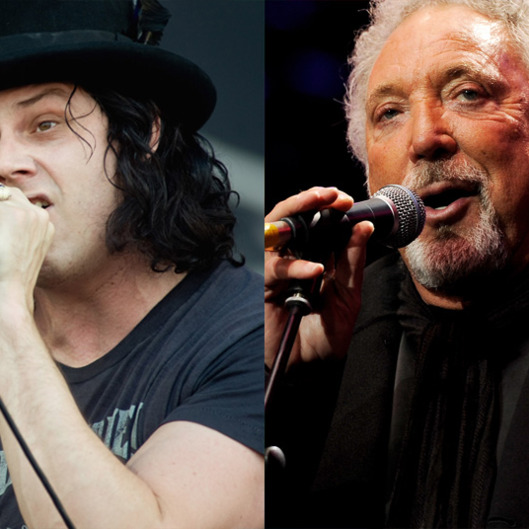 When Jack White recently announced plans for his very first solo album, it offered several historically inclined bloggers an opportunity to reflect on just how many collaborations Mr. White has taken on over the years. Jack White likes new and unexpected friends! And that enthusiasm has not abated in advance of his upcoming Blunderbuss, which is due April 24. Tom Jones recently contributed a track to "Third Man Records Blue Series," a collection of singles produced at White's Nashville studios (by the man himself), and as he sometimes does, White hopped onto the recording himself. The result, a rowdy cover of Howlin Wolf's "Evil," is a very solid argument for making friends and then inviting a giant horn section to come play while you hang out with said friends. Enjoy!
TJ Evil by b6847956