Whitney Houston's Funeral Will Stream Online
The service is Saturday afternoon.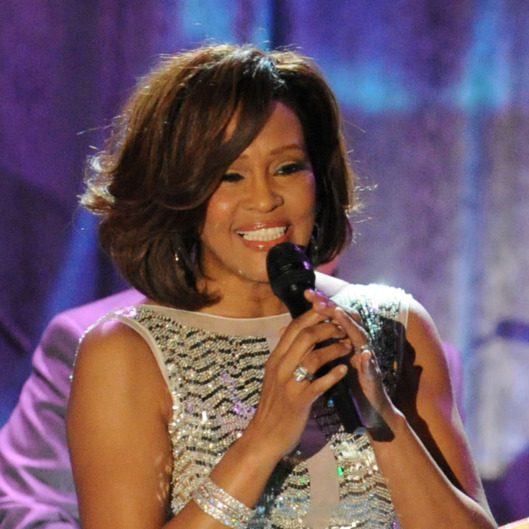 Whitney Houston's funeral will be streamed live on the Internet as well as on television, courtesy of the AP, who will broadcast the ceremony on Livestream. Funeral-viewing has never been so convenient! The service is scheduled for Saturday afternoon at New Hope Baptist Church in Newark, and gospel singer and pastor Marvin Winans, who officiated Houston and Bobby Brown's wedding, will deliver a eulogy. It's not so surprising that Houston's funeral would be broadcast in some capacity — she was very famous, and people crave ritualized collective mourning. But the breathlessness and perverted enthusiasm surrounding the funeral is bordering on the grotesque: The AP is calling the service itself "invitation-only," CNN is referring to "the 1,500 coveted ... seats" in the church, and Entertainment Weekly has promised to live-blog the ceremony. Ladies and gentlemen, the celebrity industrial complex.