Xena's Lucy Lawless Occupies NZ Oil-Rig Ship
That is one badass last name.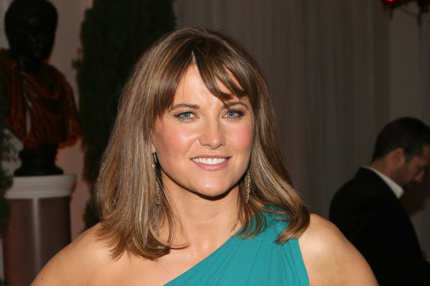 Yesterday Lucy Lawless, better known as Xena: Warrior Princess, was reached by phone by the AP while hunkered down atop the 174-foot drilling tower of an oil rig ship just off the coast of New Zealand, her native country. She and six Greenpeace activists had occupied the vessel to keep it from leaving for an oil-drilling expedition in the Arctic — hence the banners they'd unfurled with #SaveTheArctic slogans. Though Lawless complained that the strong winds were making it hard for her and six other Greenpeace activists to stay put, she said they would stay "as long as we possibly can." As for Shell, the oil company that chartered the ship, it promised to take a "calm and measured approach" to the standoff.