A Year Later, Adele Is Still No. 1
Happy <em>21</em> anniversary!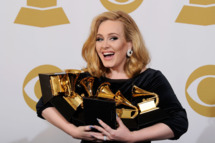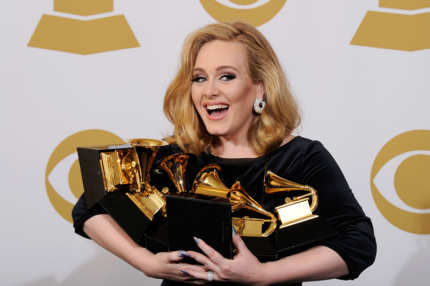 Happy 21 anniversary, everyone! Are you celebrating by purchasing yet another copy of Adele's breakup opus? If so, you will not be alone — the album sold 730,000 copies this week, its biggest one-week sales take to date (thanks, surely, to her six Grammy wins last weekend). Adele also landed her 21st nonconsecutive No. 1 this week, breaking the previous record held by The Bodyguard soundtrack. And in case you missed it, she won some Brit Awards and flipped off "the suits" after getting cut off. As ever, it is good to be Adele.