New 1984 Adaptation in the Works
It's dystopia all over again.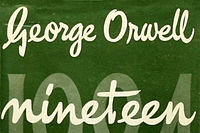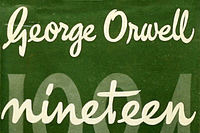 Imagine Entertainment and LBI Entertainment have begun to develop an adaption of George Orwell's dystopian masterpiece, a process reportedly spurred by the work of street artist Shepard Fairey, who is perhaps best known for the Barack Obama "Hope" poster. According to the Hollywood Reporter, both Fairey (on behalf of Imagine) and LBI's Julie Yorn were simultaneously seeking the rights to 1984 when they discovered their dueling interests and decided to join forces (which sounds like an indie plot in its own right). Maybe in this adaptation Winston Smith can take a whirl through a TSA body scanner.