Your Cheat Sheet to Awake's Familiar Faces
We'll save you a trip to IMDb. Here's where you know these people from.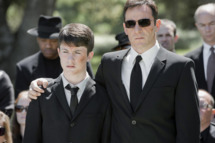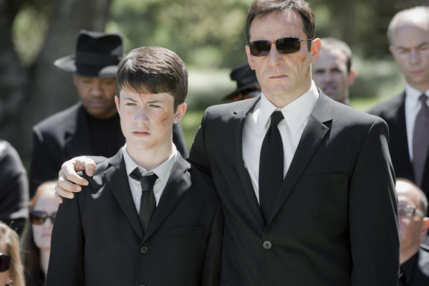 This spring's new replacement dramas are peppered with familiar faces: GCB (ABC, March 4) has both Leslie Bibb and Kristin Chenoweth, Missing (ABC, March 15) stars Ashley Judd, Scandal (ABC, April 5) stars Kerry Washington, Magic City (Starz, April 6) puts Jeffrey Dean Morgan in period garb, and NYC 22 (CBS, April 15) stars Leelee Sobieski and Adam Golberg. But once you get past these marquee names, these shows' supporting casts are either new faces or ones who haven't yet made a lasting impression; they all appear in a giant haze of central casting. But Awake, which premieres tonight on NBC, outdoes all of these shows by filling out its entire cast with people you recognize from other roles. Every time a new character shows up, you'll snap to with instant recognition of their previous roles. Here's your advanced cheat sheet so you don't get too distracted snapping your fingers and saying, "Where the hell have I seen that guy/lady?"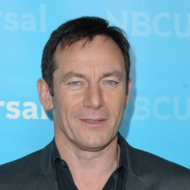 Jason Isaacs
On Awake: The star, Michael Britten, a detective who was in an accident with his wife and son. Now his life has fractured into two realities — one in which his son died, one in which his wife did. What is real, etc.
But you know him as...: Lucius Malfoy, of course, though here he's minus the blond wig and sporting an American accent. Isaacs also starred in the little-seen but phenomenal Brotherhood and was Donna's hunky photographer crush on The West Wing.
Laura Allen
On Awake: Michael's wife, Hannah, who is either dead or grieving.
But you know her as...: Britt's girlfriend Katie on Terriers, if you're among the lucky dozens who've watched that show. She was Owen's ex early in his run on Grey's Anatomy, the druggie, violent starlet on the first season of Courteney Cox's trashtastic Dirt, and the dreamy empath on The 4400.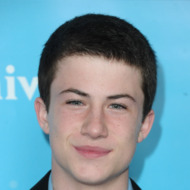 Dylan Minnette
On Awake: Michael's son Rex, who is either dead or grieving, and is also a petulant teenager.
But you know him as...: Jack's son David on Lost. He was also Holly Hunter's precocious nephew Clay on Saving Grace, Wentworth Miller's flashback childhood self on Prison Break, and a utility guest star on procedurals (Lie to Me, Medium, The Mentalist, Ghost Whisperer).
BD Wong
On Awake: Michael's therapist in the world in which Rex has died.
But you know him as...: Dr. Huang, the psychiatrist on SVU, or Father Mukada, the prison chaplain on Oz. Something about Wong just screams, "Tell this guy your painful secrets," apparently, unless your secret is that you're in drag to be in the army — he's also the voice of Li Shang in Mulan. Despite these other, more prominent roles, there are those of us for whom Wong will always be the scientist furiously erasing something during the raptor-hatching scene in Jurassic Park.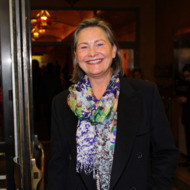 Cherry Jones
On Awake: Michael's therapist in the other reality, where Rex survived but Hannah died.
But you know her as...: President Taylor on 24. She also won two Tonys, so people who actually leave the house for their entertainment might know her from other things.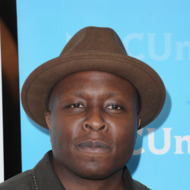 Steve Harris
On Awake: Detective Isaiah "Bird" Freeman, Michael's partner (in one reality) and confidant.
But you know him as... Eugene Young on The Practice, or Jess's strict father on Friday Night Lights.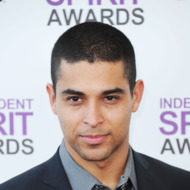 Wilmer Valderamma
On Awake: Michael's rookie partner in one of the halves and frequent object of ridicule.
But you know him as...: Fez from That '70s Show, or the guy who can't stop oversharing.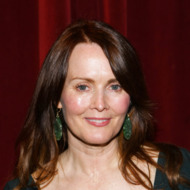 Laura Innes
On Awake: Michael's lieutenant.
But you know her as...: The righteous and frustrating Kerri Weaver on ER, the scary alien overlord on The Event, or Angela's uncle's girlfriend on that one episode of My So-Called Life.