Ben Affleck to Play Cheating Politician
He won't direct this movie, though.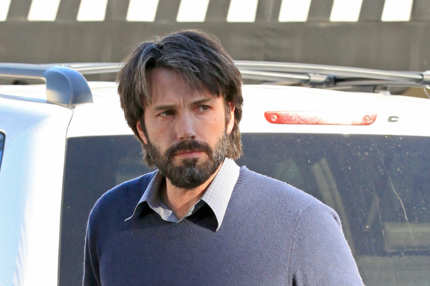 Ben Affleck is about to make some unlucky lady into the Good Wife: He's attached himself to star in the comedy Nathan Decker, where he'll play a married politician who blows up his career after one public infidelity. The Hollywood Reporter broke the news of the Affleck's casting, though Tom Cruise was originally attached to the project last year when it was bought in a pitch by Warner Bros. for a whopping $1.5 million. Affleck's own wife, Jennifer Garner, has a political comedy coming out later this year, too: Butter, where she plays a Michele Bachmann type with a cheating husband. The Affleck-Garner household is really going ham on this genre!