Bret Easton Ellis's Indie Movie Has a Title and Shoot Date
It's the one he wrote with porn star James Deen in mind.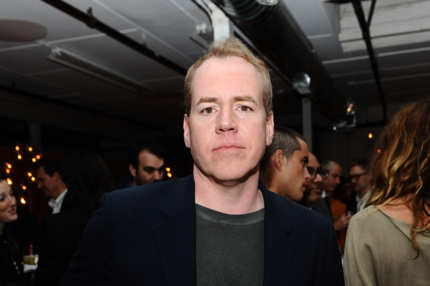 Remember that crazy "LA noir micro budget" film Bret Easton Ellis was writing for porn star James Deen? Yup, that's about to happen! Now titled The Canyons (without Deen officially attached quite yet), the movie will shoot this July with 65-year-old Taxi Driver and Raging Bull writer Paul Schrader directing. The Playlist has a small handful of details, including a vague plot idea — The Canyons "will follow a small group of Los Angeles twenty-somethings, in a psycho-sexual thriller that will have both crime and redemption elements" — and a note that the earlier established requisite of a male lead being "full-frontal naked banging girls and guys" won't be "employed salaciously." Hmmm. Whatever the no doubt twisted vision is here, rest assured it'll arrive intact, as Ellis, Schrader, and producer Braxton Pope will self-finance the film and aim for a Netflix-style VOD release.