CBS Renews Almost Everything It Airs, Including The Good Wife
The list of what's not picked up is shorter than the list of what is.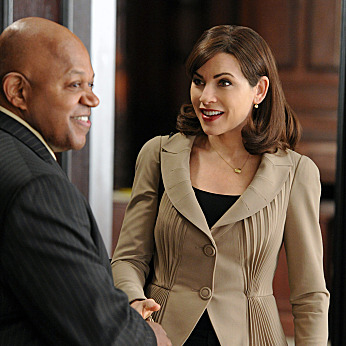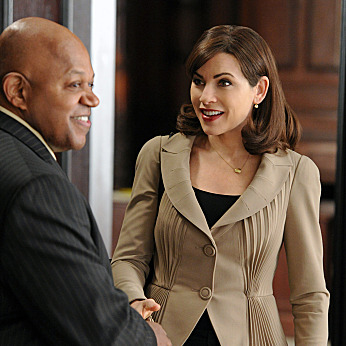 There are about two months left in the 2011-12 TV season, but we can safely predict the following: CBS will once again end up being the most-watched broadcast or cable network, and it will win by a mile. So while the following news is impressive, it's not particularly shocking: The Eye network today is announcing early renewals for sixteen of its existing entertainment series, including Vulture favorite The Good Wife and (sometimes) Vulture punching bag 2 Broke Girls. Also renewed for next season: freshman drama Person of Interest and long-running dramas The Mentalist, CSI, Hawaii Five-0, Blue Bloods, NCIS, NCIS: Los Angeles, and Criminal Minds. CBS is also extending Mike & Molly into a third season; How I Met Your Mother and The Big Bang Theory were previously renewed as part of multiyear deals. CBS also signaled its desire to bring back Two and a Half Men, saying it has begun "preliminary discussions regarding future seasons" of the show with producer Warner Bros. TV. And on the unscripted front, CBS has also ordered additional seasons of The Amazing Race and Undercover Boss; Survivor had previously been renewed for next season. So what didn't make the cut at CBS?
Well, for now, at least, the Eye is hedging its bets on the futures of comedies Rob and Rules of Engagement, along with dramas A Gifted Man, Unforgettable, CSI: NY, and CSI: Miami. These shows haven't been axed, but CBS execs no doubt want to wait to see how their new series development turns out before making a decision about whether or not to keep some of these shows going. CBS Entertainment chief Nina Tassler said today's mass renewal "is testimony to the strength, stability and success of a deep and diverse roster of top-rated programming." While network execs often speak in grandiose terms, Tassler's comment is actually pretty understated: The Eye is presently averaging 12.1 million viewers each week, 3 million more than second-place Fox (9.1 million). The network is also first in adults 25-54 and is just 200,000 viewers behind Fox is the advertiser-craved demo of adult viewers under 50. What's more, CBS is actually up from last season in all three aforementioned categories.