Christopher Nolan's Cinematographer Lands First Directing Gig
Wally Pfister is leaving the nest.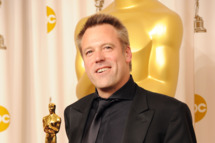 Wally Pfister, Christopher Nolan's go-to cinematographer, is about to helm his own film. He'll make his directorial debut with a screenplay by newbie Jack Paglen, the plot of which is secretive so far. Pfister worked on Moneyball and seven Nolan films, including The Dark Knight Rises, scoring an Oscar for Inception's cinematography. As if Pfister's pedigree needed any further vetting, Deadline adds, "Pfister has directed commercials for several years and gained notice for his powerful work on PSAs for The Montana Meth Project, alongside directors Darren Aronofsky, Tony Kaye, and Alejandro Inarritu." Here's the director's chair, dude.