Eddie Izzard Is Still Figuring Out His Munsters Reboot
"It's going to be way darker than people expect."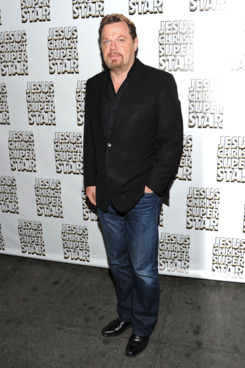 Doesn't Eddie Izzard seem a little too young to play Grandpa in NBC's coming reboot of The Munsters, entitled Mockingbird Lane? "He is seven hundred and fifty years old, so everyone is a little too young," Izzard joked to us last night at the premiere of Jesus Christ Superstar. But seriously: What exactly is the intention with this project, which Izzard also signed on to produce? Confessed the actor, "No one has any idea how we're going to do this, because this was not supposed to be my next move. But you'll just have to wait and see. It's a drama, it's not a comedy, and so you're just going to have to wait and see what we do with it ... But if you know where The Addams Family went from a sitcom to a romantic comedy [when it was remade], ours is going to [change] even more so — but in a different place." Added Izzard, "I think it's going to be way darker than people expect."