Eddie Izzard in Talks for Grandpa Munster
That is kind of perfect.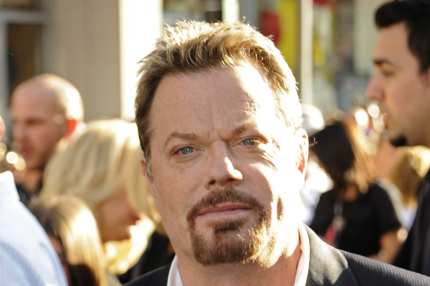 Eddie Izzard has been cast in Bryan Fuller's Munsters reboot Mockingbird Lane. Deadline reports that Izzard is in talks to play Grandpa — not Herman — Munster, and that Izzard is now negotiating to be a producer, too. Izzard has played the patriarch of a weird family with dark secrets before, on The Riches, but Mockingbird is dark, dark, dark, and Grandpa, at least in the pilot script, is both wise and frightening. He's a vampire, a violent predator, and a Dr. Frankenstein–style assembler of patchwork body parts, but also a loving (if bizarre) guardian of his offspring. Man, this show is going to be tough to get right.