An Enemy to Star Jake Gyllenhaal (and Jake Gyllenhaal)
He's playing dual roles.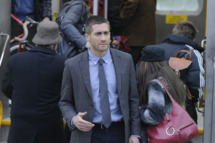 Jake Gyllenhaal is looking for a challenge. The actor flirted with playing a one-line starring role in Motor City recently, but after passing on that project, he's lined up a new film that will test him even more: The Dennis Villeneuve–directed An Enemy (anemone?), where he'll star opposite ... well, himself. Variety reports that Gyllenhaal will play a history teacher who discovers his exact physical double on a rented DVD, then tries to track him down. James Franco made something like this already, didn't he? That ended quite well.