Enjoy the Ways the Westboro Baptist Church Described Radiohead
"Freak monkeys with mediocre tunes."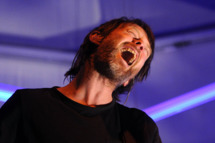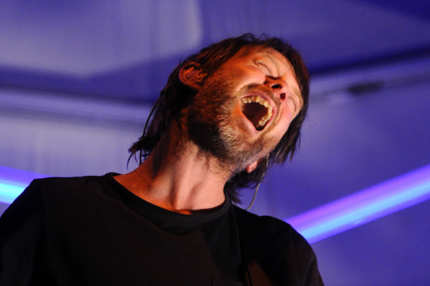 We're not usually the type to get excited when the backwards folks at the Westboro Baptist Church decide to picket an event: It happens too often, and some sweet person's funeral is usually where they make their scene. Still, when we heard that the WBC picketed this past weekend's Radiohead concert in Topeka, we sorta kinda enjoyed the sheer randomness. (Even Radiohead producer Nigel Godrich called the WBC protest "the highlight of the tour.") Even better: the vitriol from the WBC website, which described the men of Radiohead as mere "freak monkeys with mediocre tunes" (sounds like someone is penning a spec review for Pitchfork) and posited this: "God is undoing this nation and effecting all of your lives, with the moth that quietly eats the very fabric of your national garment. Radiohead is just such an event." If many or all of those phrases aren't Radiohead lyrics by the end of the month, Thom Yorke hasn't been paying very close attention.