The Flaming Lips Musical Is Still Happening, But Without Aaron Sorkin
It'll debut this year.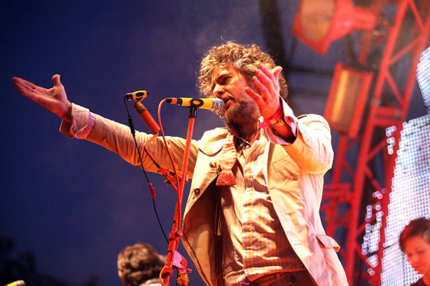 The musical version of The Flaming Lips Yoshimi Battles the Pink Robot has been in the works for years now, though our attention has been focused more on the side-by-side shows and the gummy skulls and all the other general Flaming Lips nuttery of late. But the show is still on, and it has some actual production details now: It will be written and directed by Des McAnuff, it'll include songs from several albums (not just Yoshimi), and it's slated to debut at the La Jolla Playhouse in November or December. Also of note is that Aaron Sorkin, who was once supposed to write the book, is no longer attached to the project. So if you've spent the last four years practicing a warp-speed sing-along of "Fight Test" in preparation, you can slow the metronome down now.