Gillian Anderson Turned Down Downton Abbey
She says she was offered the role of Lady Cora.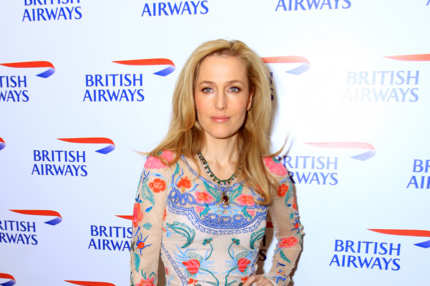 Agent Scully was almost Lady Crawley. Holy moly! Gillian Anderson says she was offered the role of Cora on Downton Abbey, but she passed. Sure, Anderson's a staple of the prestige British period drama (Bleak House, The Crimson Petal and the White, Great Expectations), but it's hard to see her as the airy, sort of soft Lady Cora. Can you imagine O'Brien soaping her? Or her going toe-to-toe with Isobel about the timetables for convalescence? Almost, but not quite. This does, however, add a layer of intrigue to the Dowton/X-Files mash-up.