Here Is Johnny Depp's Latest Eccentric Costume, for The Lone Ranger
It involves a lot of feathers and face paint.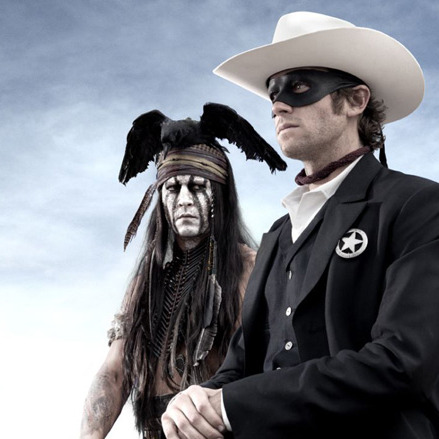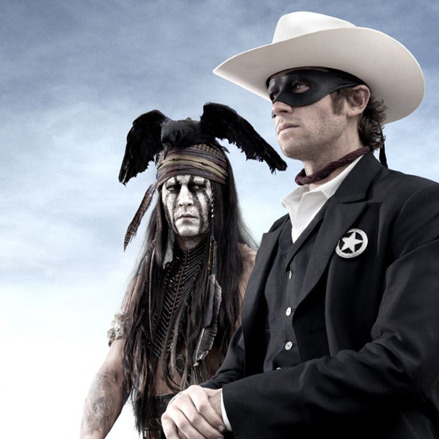 As an actor, Johnny Depp is partial to outrageous costumes and makeup, and can you blame him? Whenever the man actually resembles himself onscreen — as he did in The Tourist and The Rum Diary — the box office almost inevitably suffers. It shouldn't be a great surprise, then, that Depp has taken the opportunity to go wild as Tonto in Gore Verbinski's The Lone Ranger; while costuming the original TV version of Tonto was a relatively simple affair, Depp has added face paint, feathers, a big headband, what appears to be a hat made out of a dead crow, and a whole lot of necklaces. As the Ranger himself, Armie Hammer has kept any additional embroidering to a minimum — though when you've got posture and a face like that, who needs anything extra? Check out the first look at both characters, tweeted by Jerry Bruckheimer.