January Jones Shares Her Thoughts About Slapping
"I'd rather slap than be slapped."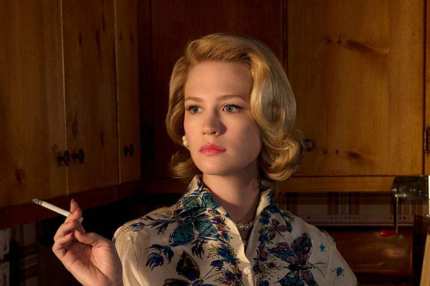 January Jones says she'd "rather slap than be slapped," which is true of nearly everyone. "[It's] one thing to [slap] to a grown woman and another thing to do it to a child," Jones tells the Daily, referring to the episode of Mad Men last season where Jones's Betty Draper gives her daughter Sally a serious smack across the face. Ah, "The Chrysanthemum and the Sword," what a terrific episode. Jones defends Betty, though. "All of her actions are justified," Jones says. "Sally shouldn't be masturbating at other people's houses or she's going to get slapped." Yeah! How else will she learn?