Jeff Foxworthy Called to Host American Bible Challenge
It's the Bible game show you've been waiting for.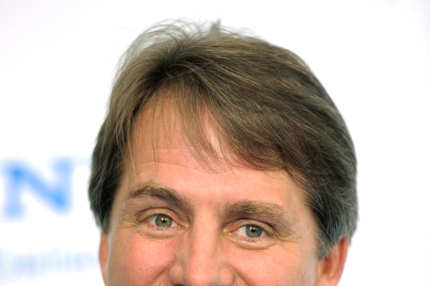 Jeff Foxworthy will host GSN's upcoming show The American Bible Challenge, the network announced today. The show is a catechism trivia contest where the players compete on behalf of faith-based charities. Sounds fun! Isn't Bible study so fun now? It's just the funnest. Oh, Bible, you're so fun and silly. Quick: How many times does the word begat occur in the King James Bible? 139! Ha, ha, ha, what a terrific time we are all having. Suck it, Trebek, we have a new god now, and he has the decency to still have a mustache.