Jennifer Beals, Paula Marshall Cast Opposite John Corbett
They'll play two of the widows but not the detective on <em>Widow Detective</em>.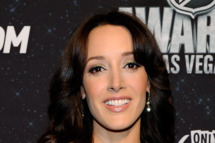 Jennifer Beals and Paula Marshall have been cast in Widow Detective, yet another cop show from CBS. Widow stars John Corbett as a detective whose three previous partners have died on the job — so he's taken on a role as a surrogate husband/father for each of their families. Ah yes, finally: A show about a cop who takes things personally. Beals will play the widow who "has the best shot at a real relationship" with Corbett, according to Deadline, and Marshall will play one of the other widows in his care. Man, it just doesn't feel like pilot season until Paula Marshall is cast in something.