Julie Taymor Has a Bone to Pick With the MPAA
"It's okay to have violence, but you can't have love?"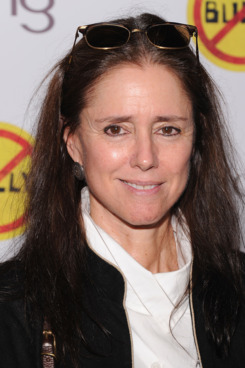 Harvey Weinstein and Julie Taymor have locked horns in the past — most notably when they fought during the postproduction process of Taymor's film Frida — but last night at the premiere of the Weinsteins' controversial documentary Bully, Taymor showed up and argued on behalf of Harvey's current crusade against the MPAA, which slapped Bully with a restrictive R-rating. "I think it's ridiculous," Taymor told us, sharing her own run-ins with the ratings organization. "In Across the Universe we had to fuzz out one nipple, and how is that going to endanger anybody? The irony! I think that the MPAA is completely on the wrong end of things. It's okay to have violence, but you can't have love? You can't have a woman's body, which represents the mother? I find it appalling what is allowed and what isn't allowed." Especially in the age of premium cable sexposition, she added: "Look, if you turn on television and you turn on HBO, there's no censorship. So how come television, which is right there in people's houses, is much more free?" The time has come for a revamp of what the ratings system means, said Taymor, suggesting, "You can warn [audiences] but not make it restrictive, meaning that you can put an R on the movie, but let people come and let them make up their minds on whether they want to see it or not. Don't disallow people to see it because then, yes, the kids will sneak in — or it will put a scarlet letter on the movie, which I think is wrong."