Justin Bieber Can't Even Make Prank Calls Without a Lawyer
He's in trouble for tweeting a fake number.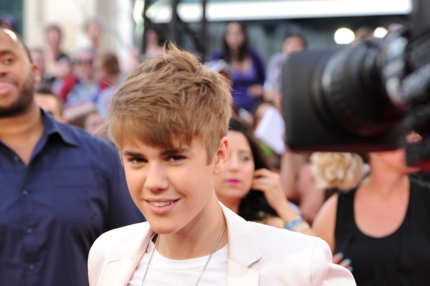 Last month, because he is 18 years old and therefore still likes to make Carly Rae Jepsen videos and prank people, Justin Bieber decided to tweet out the words "Call me right now" along with a random Texas phone number. The last digit in the number was missing, protecting Biebz from 19 million crazed phone calls (we assume the number wasn't real anyway) — but since we are talking about Beliebers here, it should go without saying that many of them tried guessing the last digit and called every possible permutation. Some of the real, live people who own those real, live Texas phone numbers are less than pleased! And two of them have threatened legal action. "An older woman named Dilcie and a man named Kent" have hired a lawyer, according to TMZ, and these are their awesomely opportunistic demands for compensation: "concert tickets for Ms. Dilcie's grandchildren, a Bieber apology, an endorsement for Kent's upcoming online project, and … money for any out of pocket expenses." Raise your hand if you are looking forward to a Bieber website infomercial in the near future.