Kathy Bates to Guest-Star As Charlie's Ghost on Two and a Half Men
Sheen's television afterlife takes an unexpected turn.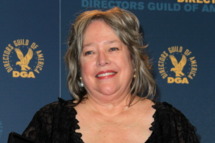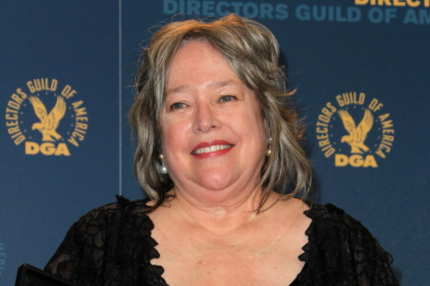 CBS and Chuck Lorre killed Charlie Harper and now they're bringing him back, as a ghost, to be played by Kathy Bates. Deadline reports that in an April 30 episode of Men, Alan (Jon Cryer) suffers a minor heart attack and gets a visit from Charlie (Bates) in the hospital. We falsely assumed that Charlie Sheen's television alter ago would become a sleep-deprived womanizer on the other side. But then again, Sheen lost creative rights to his character when he said of his former colleagues, "Look what I'm dealing with, man. I'm dealing with fools and trolls. I'm dealing with soft targets, and it's just strafing runs in my underwear before my first cup of coffee ..."