Lily Collins Cast in Mortal Instruments
It's the latest adaptation of a fantasy YA franchise.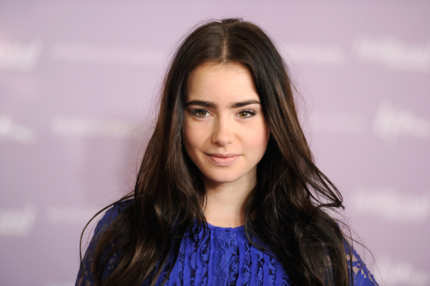 With Breaking Dawn - Part 2 and The Hunger Games poised to be some of the year's biggest blockbusters, Hollywood is on the hunt for female-friendly fantasy YA franchises. And wouldn't you know, here's The Mortal Instruments, which was placed in turnaround months ago! Constantin Film announced today that the production company has found backing for the project and has set The Karate Kid helmer Harald Zwart to direct, while Lily Collins will star in this adaptation of the Cassandra Clare–written series as half-angel warrior Clary Fray. It may be tough nowadays to grow a new crop of young male stars, but boy, is this is a boom time for young actresses who can play high-school-aged and romp with fantasy creatures.