Luck Doesn't Count As a Miniseries for the Emmys
Even though it's only nine episodes.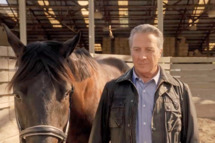 Luck won't be able to compete as a miniseries at the Emmys this year despite its mini-size brief, aborted run. The show only had nine episodes! But since it was designed as an open-ended, ongoing series, it will have to compete as a regular drama. (Not that David Milch has particularly good luck in the category. Deadwood fans know what's up.) Downton Abbey will be moving from miniseries to regular show this year, but American Horror Story will move from drama to the miniseries category, given its self-contained seasons. We'll be happy just as long as this is the year Breaking Bad can move from nominee to winner.