Mad Men's Opening Was Ripped From the Headlines
Turns out the episode's clunkliest line was actually real.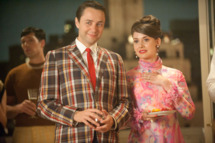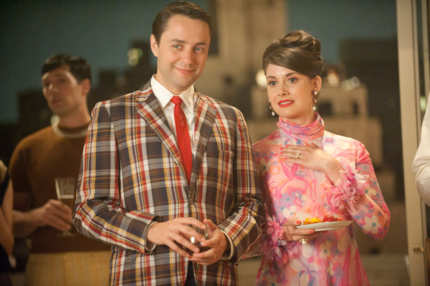 Mad Men's opening scene on Sunday was inspired by a New York Times article, and now the Times has posted said article in its entirety. Young & Rubicam employees really did throw paper bags of water on civil rights and anti-poverty protesters, and one woman really did say, "And you call us savages." But historical accuracy is not the same thing is good dialogue, alas. Our own Matt Zoller Seitz was no fan of the line when the episode aired and sticks by that assessment despite its factual basis, telling the Times, "It's still a terrible line." The best part of this whole deal is that John Kifner, the Times reporter who wrote the original article in 1966, has no memory of the event. He wrote several similar stories, he says, because "there was a lot of poverty and racial stuff." There sure was.