Mad Men's Premiere Was Its Most-Watched Episode Ever
Despite (or because of?) all the time off the air.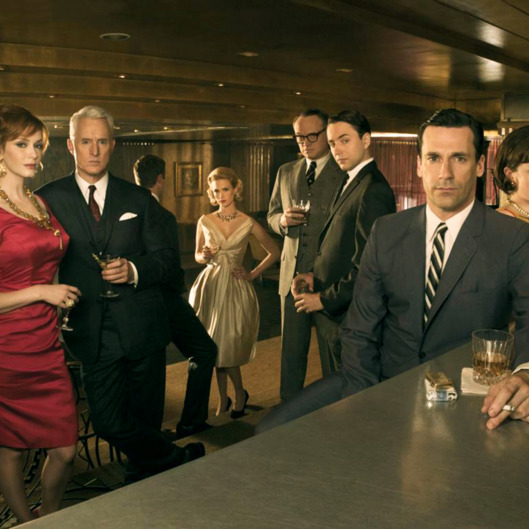 The long wait for Mad Men didn't hurt the show's ratings at all: Sunday's two-hour premiere was the most-watched episode in the show's five-season history. Per Nielsen, 3.5 million viewers tuned in, up 21 percent from the show's 2010 season premiere (2.9 million) and about 40 percent ahead of the 2010 season finale (2.4 million). Matt Weiner's opus also did well with younger viewers, averaging 1.6 million adults under 50, a 30 percent jump from the season-four bow. These were great numbers for Mad Men and solid for any cable drama (the season-one finale of FX's American Horror Story brought in 3.2 million) or NBC comedy (30 Rock averaged 3.3 million last week). Still, Don Draper is no zombie: The recent season finale of The Walking Dead drew 9 million viewers.