Madonna and Nicki Minaj Have Some Harsh Words for Guy Ritchie
Check out "I Don't Give A."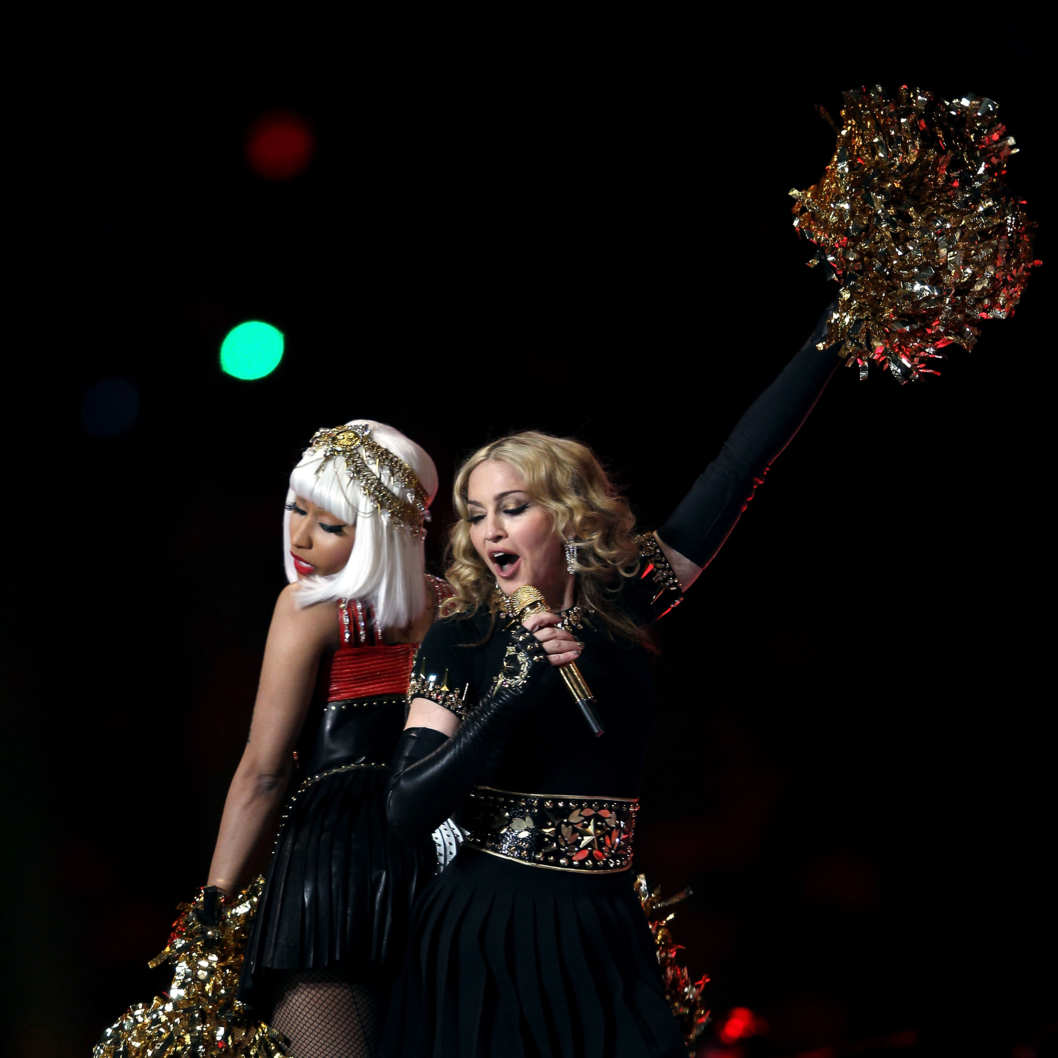 Remember when Madonna showed up to the Snatch premiere in a bedazzled "Mrs. Ritchie" white tuxedo jacket, and you thought, Oh, that's nice that Madonna is married and happy, but also this seems unnaturally domestic for her, and I wonder whether maybe it will backfire at some point? Maybe with a jacket bonfire on the Scottish front lawn? Vulture can't be sure what became of the jacket, but we are fairly confident that "I Don't Give A," the latest track off the upcoming MDNA, is a response to Madonna's now-dissolved marriage to Guy Ritchie. It was lines like, "I tried to be a good girl / tried to be your wife / diminish myself / swallowed my life" and "You were so mad at me / who's got custody / lawyers / suck it up / didn't have a prenup" that tipped us off. In case it wasn't clear, Madonna is pissed. And kind of sing-rapping? Then her Super Bowl collaborator Nicki Minaj shows up to actually rap (and throw shade at Volvos. What did Volvos do to you, Nicki? They are just safe, family cars.) And at one point, to bring home how ugly things have gotten, Madonna sings the line "No time for a manicure." Guy Ritchie, you monster.