M.I.A. Tried to Pick a Fight With Anderson Cooper
But Anderson wins the day.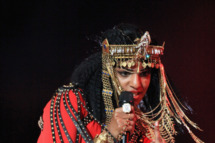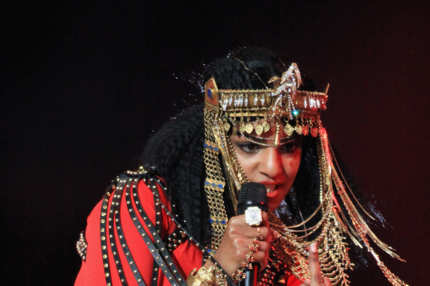 Most people, after being publicly shamed by Madonna for flashing the middle finger during the Super Bowl, might choose to spend a month or two lying low, avoiding politics, catching up on back issues of The New Yorker, or whatever. But M.I.A. is not most people! So last night, out of nowhere, the ever-opinionated singer hopped on Twitter and called Anderson Cooper out over a Sri Lanka–related blog post that his website ran back in 2009. ("@andersoncooper called me a terrorist for speaking out, and expressed support for the SLgov when this was happening.") Cooper's reply was priceless: "What are you talking about?" followed by, "You are mistaken. I never called you a terrorist. I don't even know who you are other than the lady who sang at the superbowl." A few more tweets were exchanged (the whole discussion is available for easy reading here), Cooper non-apologized for the offending blog post, and then M.I.A. thanked him for defending her finger. Lesson: when M.I.A. comes fighting, just compliment her digits. Peace reigns!