Modern Family Cast May Barter for Lots More Riches Before Season Four
Some salaries could triple.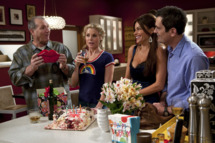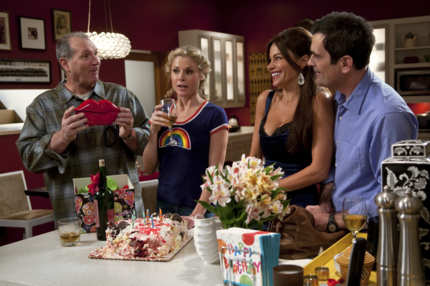 First off, head count: Modern Family has ten stars. Ten actors who are all onscreen every episode, each as notably comical as the other. Now, after wrapping the ABC hit's third Emmy-reaping season, the large cast will dive into some contract renegotiations. Most of the stars earn about $65,000 per episode at the moment (save Ed O'Neill, who earns roughly $100,000), and The Hollywood Reporter's sources estimate the cast could make a run for $200,000 or more per episode. Another possibly overdramatic — but possibly exactly adequately dramatic! — source says, "It's going to get ugly." A recent forerunner to the situation was The Big Bang Theory, the cast of which successfully sought a similar bump en route to season four. And those guys have turned out to be extreme moneymakers...