New Sigur Rós Album Out in May
It's called Valtari.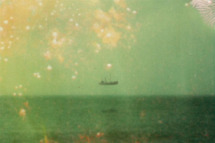 The Icelandic float-rock band known as Sigur Rós just announced official plans for its sixth studio album, Valtari, which will be out May 28. According to Q magazine, the title translates to steamroller, and front man Jónsi describes it as music that "kind of just rolls over you" but "in a good way." Bonus: A children's choir is involved. Pitchfork has the delightfully accented track list, and a first song from the album, "Ekki Múkk" (which means "no seagull," according to the wizards of Google Translate), is available for your listening pleasure below. Vulture gives it three out of three ðs.