Odd Future Is Not Very Popular With the Boston Authorities
The cops shut down their show.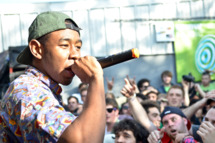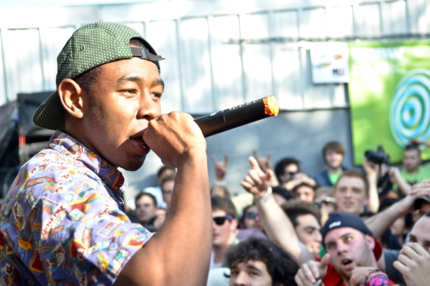 After Earl Sweatshirt's triumphant live debut in New York on Tuesday, Odd Future took their antics up the Amtrak line (Odd Future takes Amtrak, right?) to Boston last night. That show was promptly shut down by police, apparently because someone associated with the crew "was arrested outside the venue." Pitchfork has video of Tyler announcing the news to a relatively calm audience — they boo, sure, but no sound equipment was thrown as best we can tell. And no one starts jumping off the roofs, as in the Great Newbury Street Riot of 2011. Which brings up an important question: What is it about Boston that makes Odd Future go extra wild always? The accents? The extra caffeine from the Dunkin' Donuts coffee? Discuss.