Olivia Wilde and Jason Sudeikis to Star in Relationship Comedy Relanxious
One character is agoraphobic, the other is riddled with anxiety.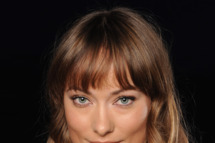 Real-life couple Olivia Wilde and Jason Sudeikis will star in writer Christopher Storer's directorial debut, Relanxious, a mentally ill girl meets mentally ill boy romantic comedy. Wilde's character Barrett is described as an anxiety-riddled woman who falls for George, an agoraphobe, whose illness forces them to carry on a relationship over the phone. (What, no Skype?) Wilde is paired with another attractive twentysomething, Brie Larson, who plays her sister, and Sudeikis confides in SNL castmate Fred Armisen, who plays his friend. The plot's conflict is probably nothing some prescription drugs and therapy can't fix.