Brit Boy Band May Unseat Adele for Top Billboard Slot
One Direction's debut album, <em>What Makes You Beautiful</em>, came out last week.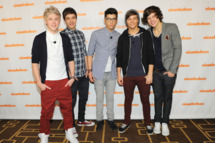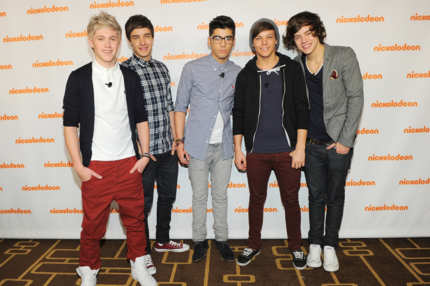 Two weeks ago, Vulture's own Amanda Dobbins deconstructed two stars of the latest British Boy Band Invasion: edgy and hot bod-totting the Wanted versus the mother-approved, iCarly-cameo-ing One Direction. While the Wanted's U.S. debut is still several weeks off, One Direction's album What Makes You Beautiful, which dropped Stateside last week, has already outstripped Bruce Springsteen's Wrecking Ball on the Billboard charts and is now running neck-and-neck with Adele's 21. Will the teenyboppers pull out an upset? The official Billboard 200's top ten will be revealed this coming Wednesday, so stay tuned.