Rupert From Survivor Could Become Indiana's Governor
If only he could score Ron Swanson's Libertarian endorsement.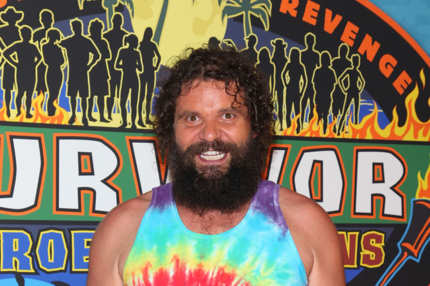 Rupert Boneham, the massively bearded, frequently tie-dye-donning star of three Survivor seasons, is now a nominee for the governorship of Indiana. Shortly after becoming the Libertarian Party candidate, Boneham told the AP, "I really feel I have a strong chance of pulling not just the Libertarian vote, but the independent vote, the undecided vote, and maybe even some votes from Democrats and Republicans." He neglected to mention the Fan Favorite vote, which probably doesn't count for anything in a contest not officiated by Jeff Probst, but it's too early to rule anything out.