Sean Bean Wants Game of Thrones Flashbacks, and His Head
"[I could] put it in the window so everyone thinks I am in all the time."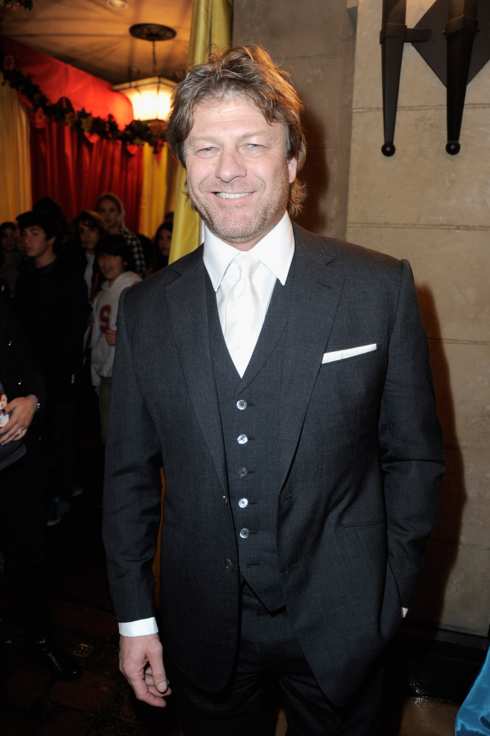 Sunday's season-two premiere of Game of Thrones is just around the corner, and Vulture has been busy obsessing: Is the show for nerds only? What might a Direwolves hockey jersey look like? And, wait, what happened in season one again? But one thing we'll never forget was the moment [year-old spoiler alert] when Lord Stark, played by Sean Bean, was beheaded. But the actor dangled some posthumous hope for fans at the Los Angeles premiere of Mirror Mirror (in which he finally gets his turn as king). He told us that although he "knew all along that [Lord Stark] was going to die," he'd also discussed "possible flashbacks" with producers when he accepted the role. "I would like to come back and do a bit more," he said. "Hopefully, if they do some flashbacks, they don't just use old footage of me." He also lamented not keeping his dummy dead-head as a souvenir, despite the fact that he almost "lost his lunch" when he first saw it. "Eventually I took pictures with it, held it by the hair," he said. "I could have displayed it on the mantel. Or it could stop burglars and salesmen." Or invite super-fans to track down his house ... But what are we saying? HBO, send this man his head!