Paramount Wins Rights to Seth Rogen and Kevin Hart Buddy-Cop Action-Comedy
Judd Apatow disciples sure love to wear the badge.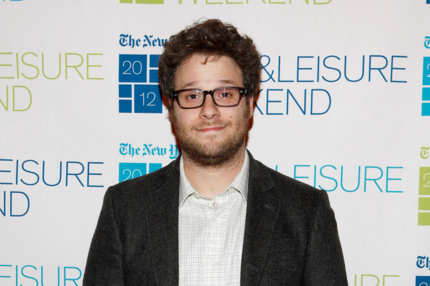 The untitled Rodney Rothman pitch has Rogen and Hart attached to play "the first (fictional) interracial police partners, who infiltrate the post-World War II jazz scene to investigate a drug ring," reports Variety. Obviously the first real interracial police partners were Mel Gibson and Danny Glover. Rothman, who has produced several pictures for Judd Apatow's Apatow Productions, including Forgetting Sarah Marshall, has been cooking up this idea for years. The concept will make for one heck of a soundtrack — one part hard rock, two parts Dizzy Gillespie.