Sigourney Weaver to Topline USA's Political Animals
She'll star opposite James Wolk.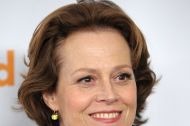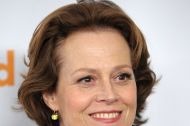 Sigourney Weaver is signing on for her first TV series. The Alien and Ghostbusters star will lead Greg Berlanti's six-episode USA drama Political Animals, where she'll play a character not unlike Hillary Clinton: a former First Lady who becomes Secretary of State after an unsuccessful bid for the presidency. (She's also got a philandering husband, but in this version, they're divorced.) James Wolk will play Weaver's son, and that's a pretty good cast already, but if Weaver was newly willing to do TV, why didn't Ryan Murphy snap her up to go toe-to-toe with the alien queen herself (Jessica Lange) in season two of American Horror Story? Imagine the fireworks!