Somehow, Human Centipede 3 Will Have a 500-Person Centipede
That's a whole lotta 'pede.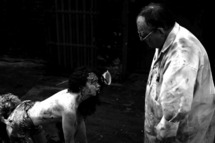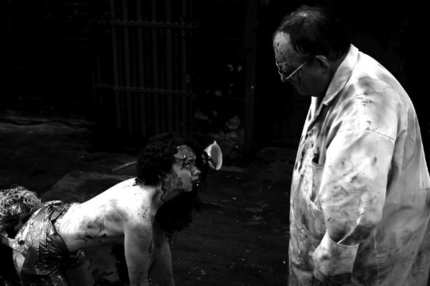 Are you sitting down, or perhaps kneeling on all fours? Good, because we have some head-scratching and stomach-churning news from the world of Human Centipede. You'll recall that in the first horror movie, three people were stitched together ass-to-mouth to form the unfortunate 'pede, while in the sequel, the villain intended to build a twelve-person centipede but had to settle for ten when two of the victims appeared to expire right away. (The perils of 'pedeing!) How will director Tom Six up his game with The Human Centipede 3, which he plans to shoot soon in the United States? "#humancentipede3 will have a 500+ person pede," Six tweeted yesterday, adding, "XXXXL American style!" While we applaud Six for finally realizing that centipedes aren't very centi- until you hit triple digits, we admit that we can't quite figure out the logistics here. However, we're sure that the dance numbers will be simply tremendous.