Time to Know Everything About January Jones's Placenta Vitamins
"It's not witch-crafty or anything!"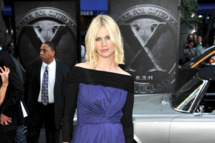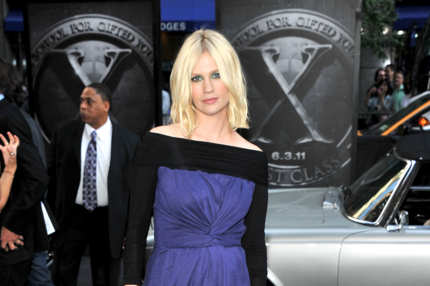 Things got a little hectic in the run-up to Mad Men's season premiere (lots of French to learn, etc.), so please forgive Vulture for only just now alerting you to this update on January Jones's parenting habits. Good news: She's not taking the work home with her. "I think my fans make cracks about it, but they don't actually think I'd bring any of Betty [Draper]'s parenting into my own life," she told People. Slightly more unexpected news: She is on the placenta-eating train. Jones apparently ingests her own dehydrated placenta, in vitamin form, as an energy supplement. "It's something I was very hesitant about, but we're the only mammals who don't ingest our own placentas." And you shouldn't be weirded out, either: "It's not witch-crafty or anything!" Just a super-DIY 5-Hour Energy Boost, okay? Nothing to see here.