There's an Insane Twins Sequel in Development
<em>Triplets</em>, introducing a new sibling in Eddie Murphy.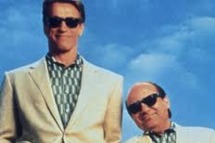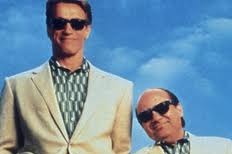 The Twins sequel news to end all Twins sequel news has arrived: Arnold Schwarzenegger and Danny DeVito are attached to star in Triplets, which would feature Eddie Murphy as the pair's other genetically engineered sibling. Yes. "The project doesn't have a director at this early stage — Ivan Reitman, who helmed the original, would only act as a producer," The Hollywood Reporter's sources say, "but the hunt is on for writers to develop the idea." Good people of Hollywood: Make this happen, and make this include a "Yakety Yak" reprise.